I'm in Menlo Park. Not only is a controversial social media platform headquartered here, it is also home to the (just opened) Guild Theatre, where Robert Glasper performed tonight.
I love it when people happily cross over the borders of their disciplines. Musicians are great at this. Robert Glasper's music made it into the top 10 of multiple charts, because his music is in multiple genres: jazz, R&B and hiphop. And then probably some more. In 2012 he created the Black Radio album, and followed up with Black Radio 2 in 2013. Over the years he played with his quartet the Robert Glasper Experiment and the Robert Glasper Trio, and has done lots of awesome collaborations. He worked with legendary rappers like Q-Tip, Snoop Dogg and Kendrick Lamar, and played his own versions of anything from Radiohead ("I'm a reasonable man, get off my case") to Miles Davis. I mean, why pick one specific genre and stick with it forever?
Many web developers cross between and learn about different parts of our industry, too. They might be specialists in web accessibility, security or the JavaScript ecosystem, but also learn and understand other parts. There are so many sub disciplines. Of course, nobody knows everything, that's not realistic nor the goal. But expanding skills and knowledge widely is worthwile (also, eh, especially, outside the realm of tech). My favourite web developers are the curious ones, open to figure out how things fit together and learning new things. I feel curiosity and crossing disciplines can result in better products.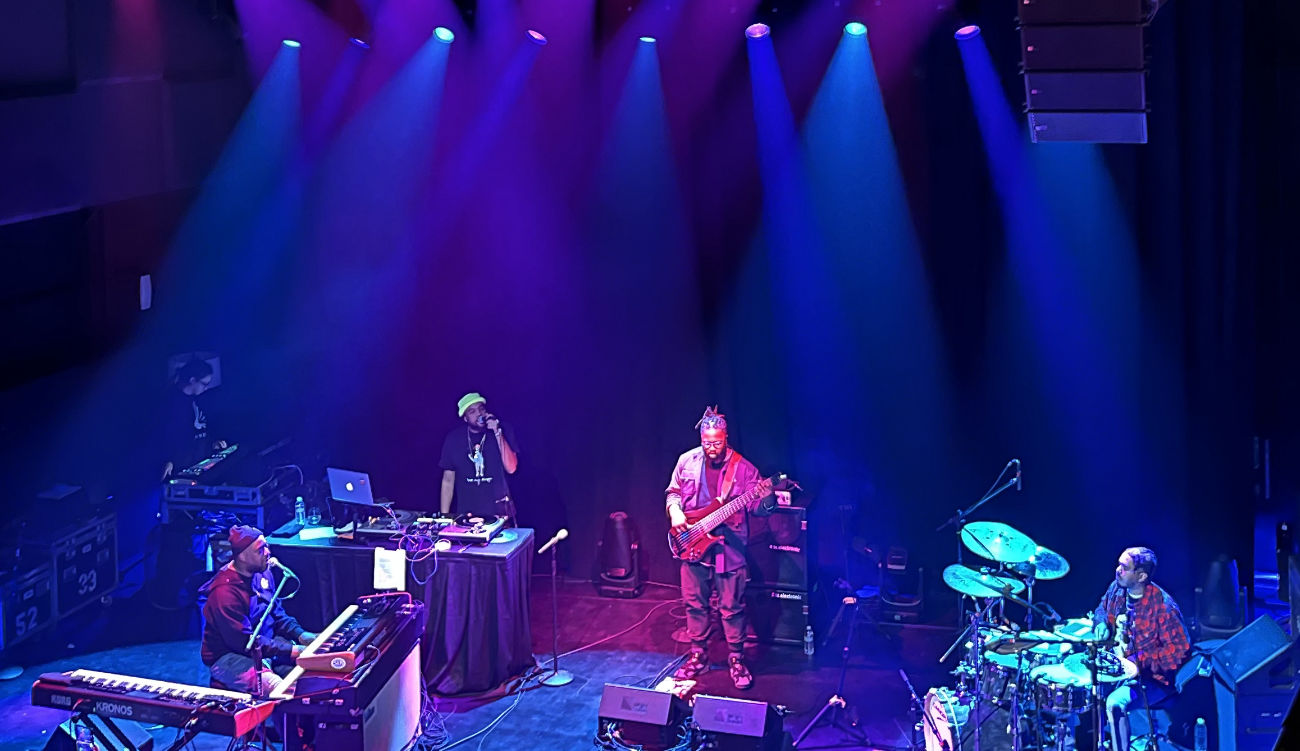 Glasper at The Guild Theatre, 25 February 2022
Anyway, I managed to get tickets, masked up and enjoyed the music! The concert was very good and memorable, both Glasper's performance and the awesome MC who played "a couple of records" before the band got on stage. It was well worth the trip to Menlo Park. I did not take a selfie with the Meta logo.