What I talk about
These are some of the subjects I have given talks about:
accessibility
(practical tips, accessibility standards, the Accessibility Object Model)
CSS
(history, flexbox, Grid Layout).
graphic design and the web
ethics
components
For more subjects, feel free to browse my blog, in general I'd be happy to talk about most subjects covered there.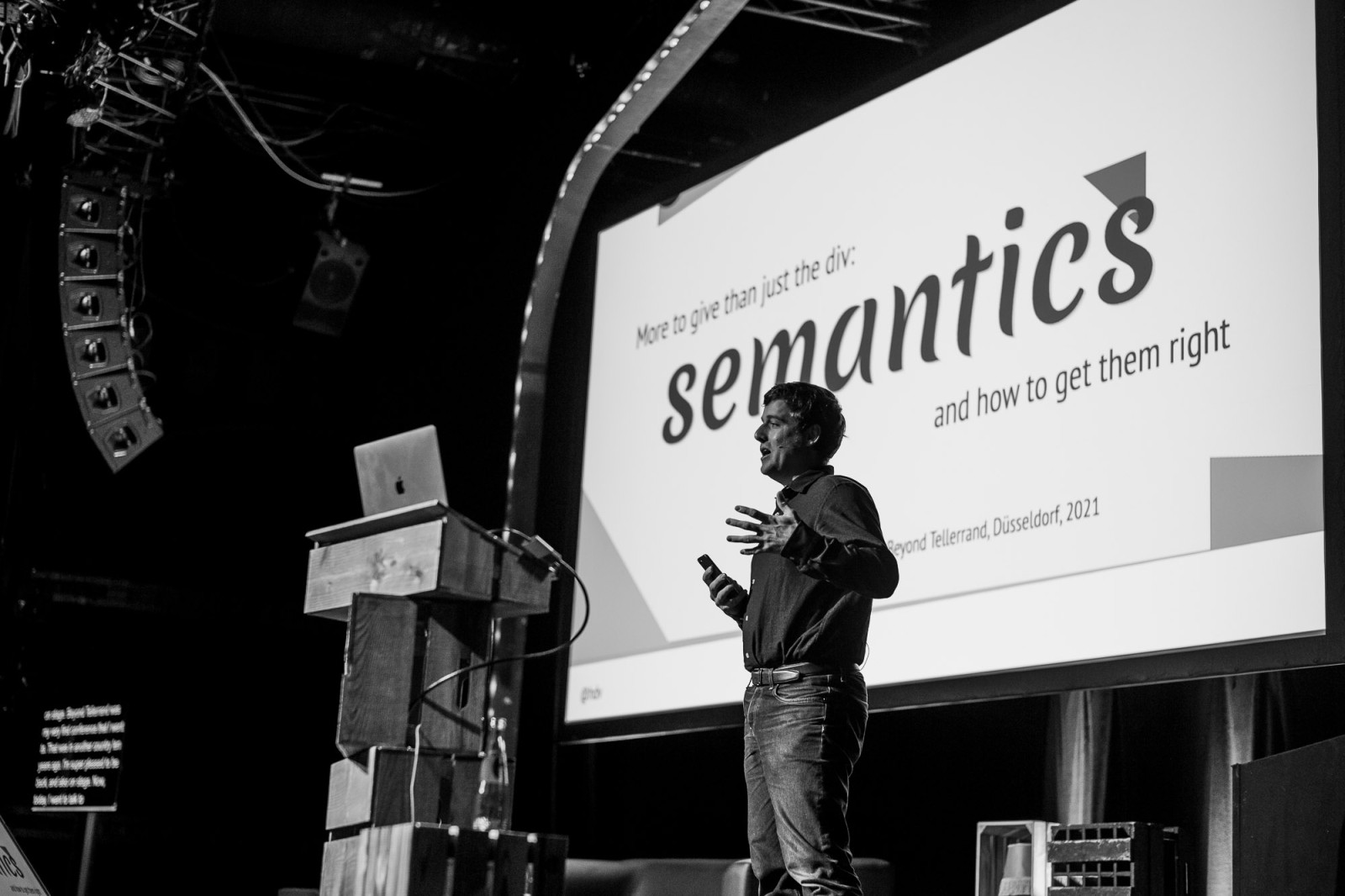 At Beyond Tellerrand in Düsseldorf (2021). Photo: Florian Ziegler
In-house
I also do in-house talks. If your team needs an introduction to accessibility, practical tips for designers, developers and content people, or a refresher on CSS lay-out, feel free to get in touch.
Previous talks
Find all my public talks, including slides, resources and transcripts at talks.hiddedevries.nl.
Enquiries
If you'd like me at your event, get in touch.